Photo credit: Darren Jacobs, Eelūnaapèewii Lahkèewiit
Koolamalsi!
Welcome to the Delaware Nation at Moraviantown. We have designed our website to share information about who we are, what services we provide to our members as well as showcase some of the exciting business initiatives and social events happening in our community.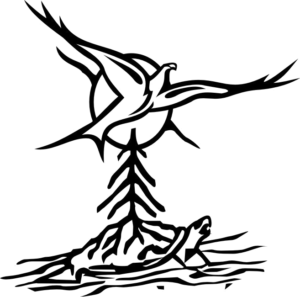 Let me begin by telling you more about us. We are the Lenape (Lunaapeew) People of the Delaware Nation at Moraviantown. Our community is found on the southern shores of the Thames River, near the small town of Thamesville, approximately 3 hours west of Toronto. There are approximately 550 residents who live in our community, however our total membership is well over 1,000.
We operate our own gas station and grocery store which, when combined with our government administration and service delivery programs makes the Delaware Nation the community's main employer.
The Delaware Nation at Moraviantown is one of the oldest settlements in the region, as it was founded in 1792. Our community played an integral part in the War of 1812, as we stood next to Tecumseh and other allied forces, both First Nation and British to hold our ground against invading American soldiers. But we would pay a price for our allegiance, as our original village, located on the north side of the Thames River, was burned to the ground by retreating American soldiers at the close of the war. Today, our community is located on the south side of the river, however some of the first buildings rebuilt after the war continue to stand today; a mission church and home stand as testament to our resiliency.
Chief Denise Stonefish
CKBK Radio 104.3FM – "The Buck"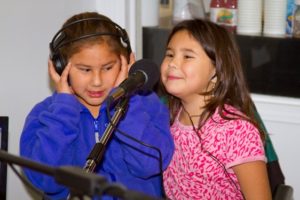 The Lenape Community Radio Society operates CKBK, "The Buck", a 50 Watt community radio station for the Delaware Nation, found at 104.3 FM. CKBK broadcasts a mixture of news, community events, weather, music and old-time stories, which are broadcast in English as well as Lunaapeew, the Indigenous Language of the Delaware.
Community members tune in on a daily basis to find out what's happening in our Territory, brush up on our Lunaapeew Language skills, learn stories from our past and be entertained. Be sure to tune your radio to 104.3 FM when in Delaware Nation Territory!
Photo Courtesy of The Ridgetown Independent.